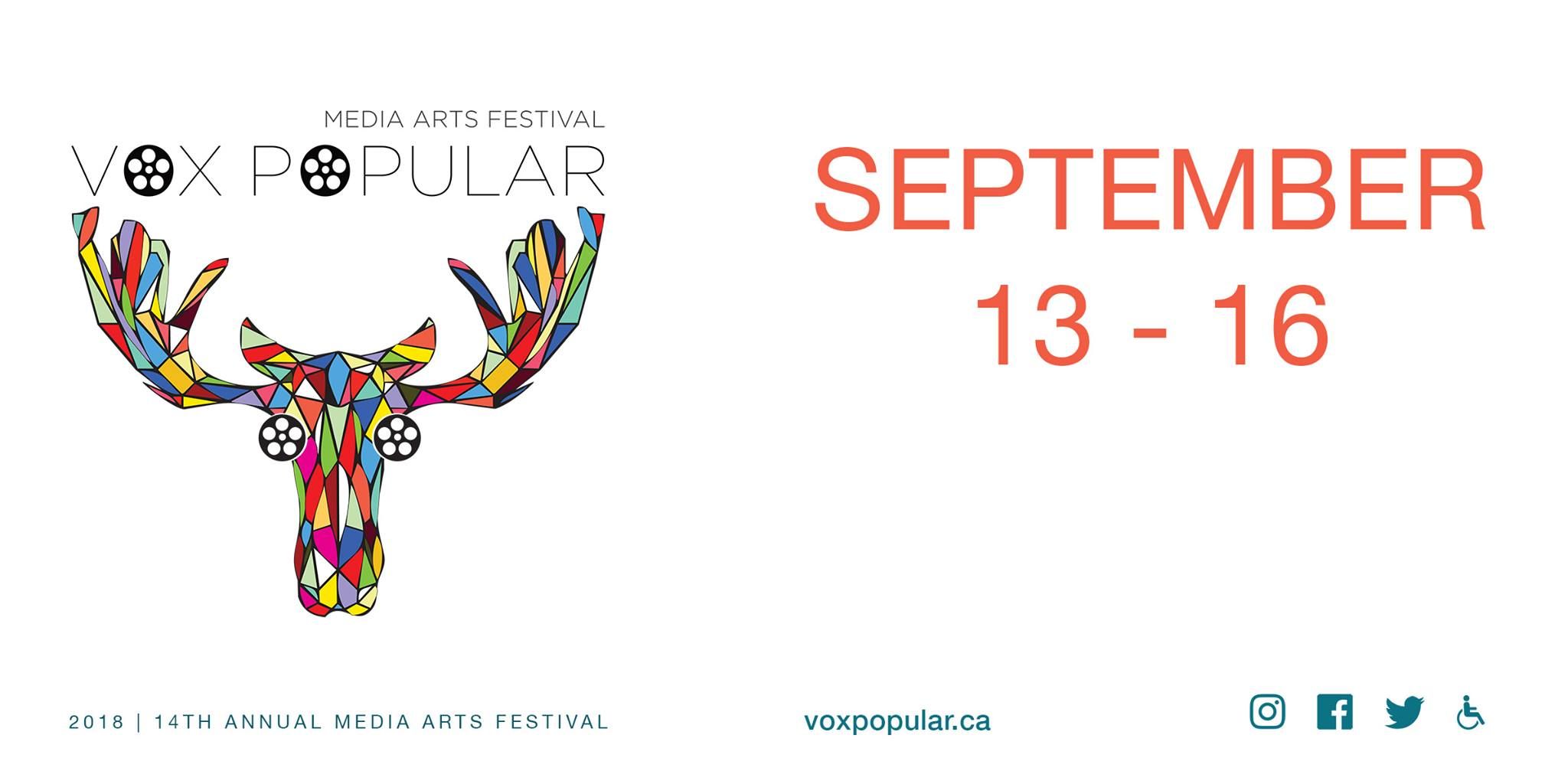 Vox Popular Media Arts Festival is back with its 14th annual film festival! 
Things are getting kicked up a notch this year with over 60 films, international performers, bands, DJs, art installations, drag, virtual reality, and more! 
All film screenings will be held at Trinity Hall (310 Park Avenue). 
Urban Abbey will feature art installations, an Occulus Rift 360 Virtual Reality headset, on-demand film viewing station for any that you missed, unique international art films, and performances Thursday & Friday nights! 
Thursday after-party will feature Classic Roots from Toronto, and local performances by ICOSA, Mew Crew, ANM, and Gideon. 
Friday after-party will feature 0101 from Switzerland, and local performances by I. R. Idiot, GLITCHED MEMORIES, Thunder Bay World Dance Collective, WERQ Drag Show, and more! 
Stop by on Friday to check out our masterclass workshops! (More details to follow) 
Visit our website for all the information about each of the films and watch the trailers! 
http://www.baystreetfilmfestival.ca/films-2018/ 
************************************** 
2018 FESTIVAL PROGRAM SUMMARY 
Thursday, September 13 
~ 6:30 PM - Gala Night 
~ 9:00 PM - After-party at Urban Abbey ft. Classic Roots (Toronto) 
Friday, September 14 
~ 6:30 PM - En Francais / French Films with English Subtitles 
~ 8:00 PM - LGBTQ2+ 
~ 10:00 PM - After-party at Urban Abbey ft. 0101 (Switzerland) 
Saturday, September 15 
~ 11:00 AM - Kids Films 
~ 1:00 PM - Historical Shorts 
~ 3:30 PM - Challenges & Movement 
~ 6:00 PM - For The Love Of Music 
~ 9:00 PM - Horror (R rated session) 
Sunday, September 16 
~ 1:00 PM - Animation & Shorts 
~ 3:00 PM - First Nations 
~ 6:00 PM - International Docs & Dramas 
************************************** 
Buy your tickets now: 
http://www.baystreetfilmfestival.ca/the-festival/buy-tickets/ 
#VoxPop2018